Correspondence, 2020, site specific performance at the Art Gallery of NSW, nine dancers and nine text scores.
This work was created in collaboration with the 'Future Makers', a new initiative for young dancers in Western Sydney created by Dance Makers Collective. It formed part of Nadia Odlum's Kaldor Studio commission, an education initiative by Kaldor Public Art Projects that engaged contemporary Australian artists to explore the Kaldor Public Art Projects archives in new and experimental ways.
Over the course of two months the dancers worked with Odlum to explore the exhibition 'Making Art Public: 50 years of Kaldor Public Art Projects', as well as the project's online archives. In particular, the group sought out elements from the archives that could be interpreted as 'instructions' for movement. This research was coupled with discussions around movement in public space, and the implicit or explicit restrictions that are placed upon the public body.
Sparking from this the group developed a set of nine text scores. These acted as the choreographic framework for the performance, which was improvised over the course of one hour at the Art Gallery of NSW on the 12th of February 2020.
This piece was developed on Darug land and performed on Gadigal land. We pay respect to Elders past present and emerging.
All images courtesy of Document Photography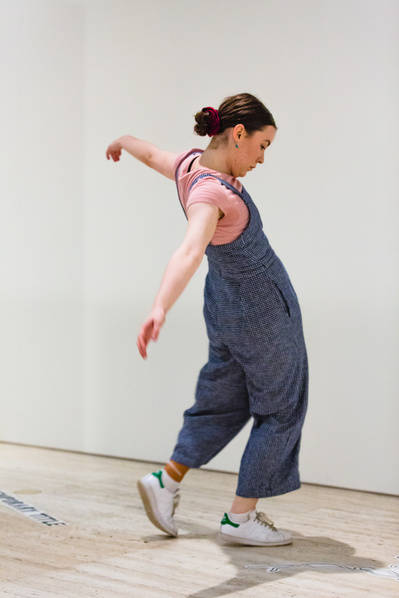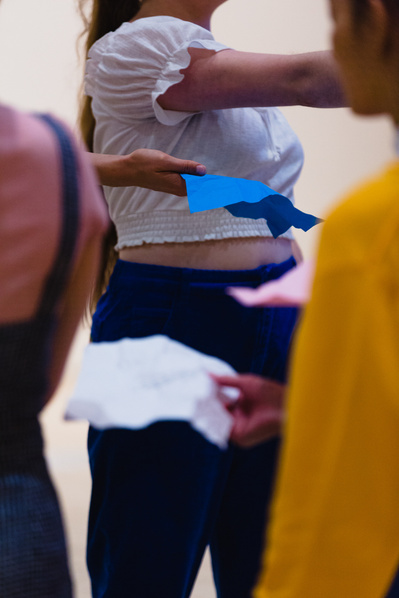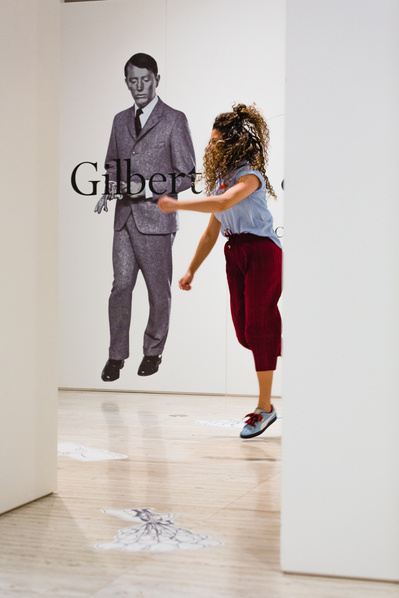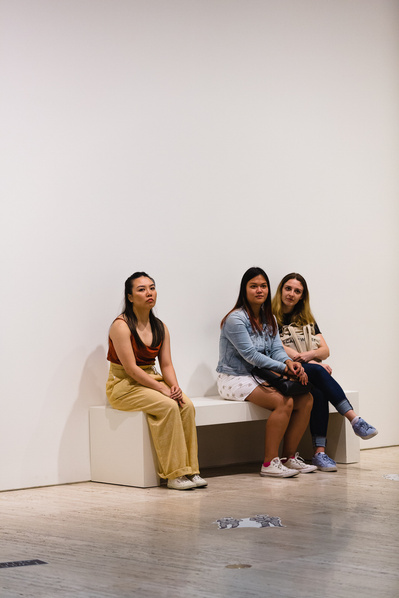 Dancers: Sarah Goroch, Jessica Kuit, Bedelia Lowrencev, Cinzia Marrocco, Tia McAneney, Monica Moreno, Beryl Tuyet, Chris Wade, Ella Watson-Heath
Co-facilitators: Carl Scibberas and Emma Harrison
Thanks to Kaldor Public Art Projects and the Art Gallery of NSW