Slippery Directions was a workshop series and public artwork commissioned by the City of Parramatta Council for WorldPride.
Across four workshops held at community centre PHive Parramatta, Nadia invited local Parramatta community and council members to engage in a series of playful games. Using embodied memory of urban space and communication through symbols, workshop participants created an installation of re-imagined street signs. This installation was then interpreted in an improvised piece by a contemporary dancer.
Nadia used the visual and symbolic languages created in the workshops to inspire a new sculptural installation. Using co-opted construction signage, they installed these new 'directions' in Parramatta Square during WorldPride.
Many thanks to Parramatta Artists Studios, dancers Cynthia Florek and Ryuchi Fujimura, and all the workshop participants.
Video by Ankit Mishra, workshop documentation by Dorcas Tang, artwork documentation by Document Photography.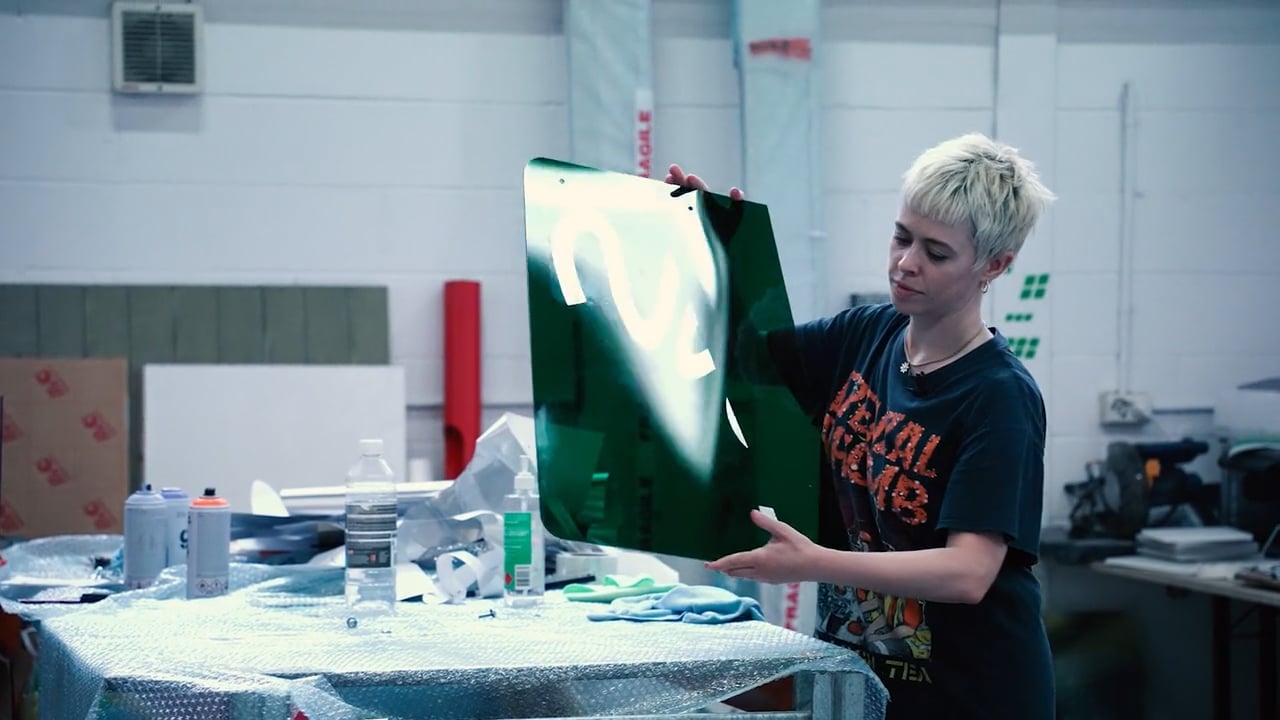 Workshops at Phive Parramatta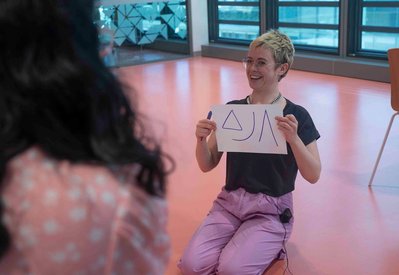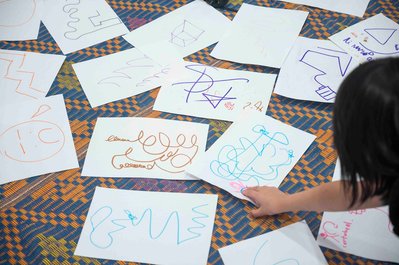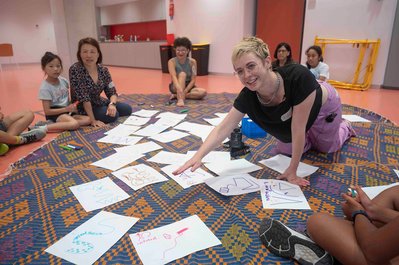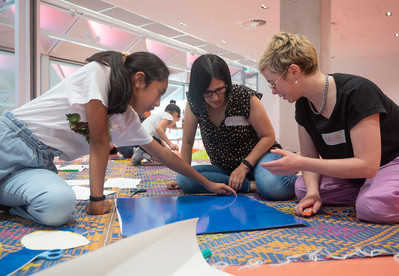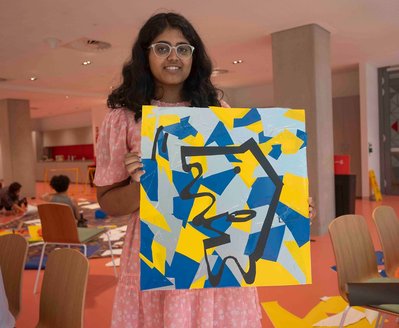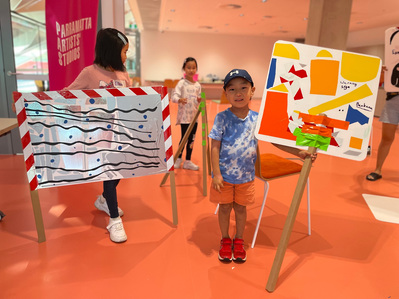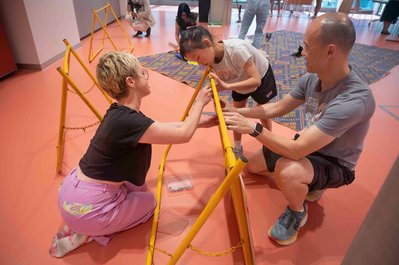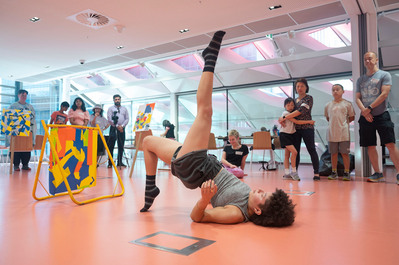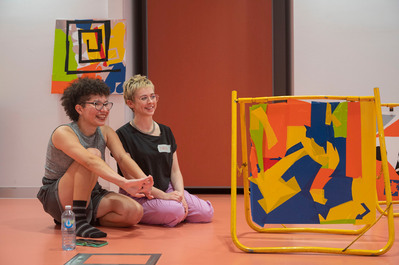 Installation in Parramatta Square