'Roll' is an reconfigurable, interactive artwork. Featuring colourful recycled pipes and plastic balls, Roll can be constructed anywhere there is a grassy hill. Audiences are invited to harness gravity and creativity to play together in public space.
This artwork was first presented in Sydney Olympic Park, in Western Sydney. Since then it has travelled to HOTA (Home of the Arts) on the Gold Coast in Queensland, where it delighted audiences in the expansive grassy grounds. In June 2022 Roll will return to Sydney, to be installed at Boronia Grove in Epping, for the project 'Stepping through Epping', commissioned by the City of Parramatta Council.
The Roll project is part Nadia Odlum's broader interest in 'play' in contemporary art, and in urban space. Play is an essential way that children learn, but it is equally important for adults, leading to forms of civic encounter marked by curiosity and positivity.
Roll was first installed collaboratively by Nadia Odlum and her brother Jonathan. In subsequent installs, a select team of artists creates the work by following a set of 'game instructions' (pictured below), which encourage their own experimentation and play in the making process.
Video by Ankit Mishra.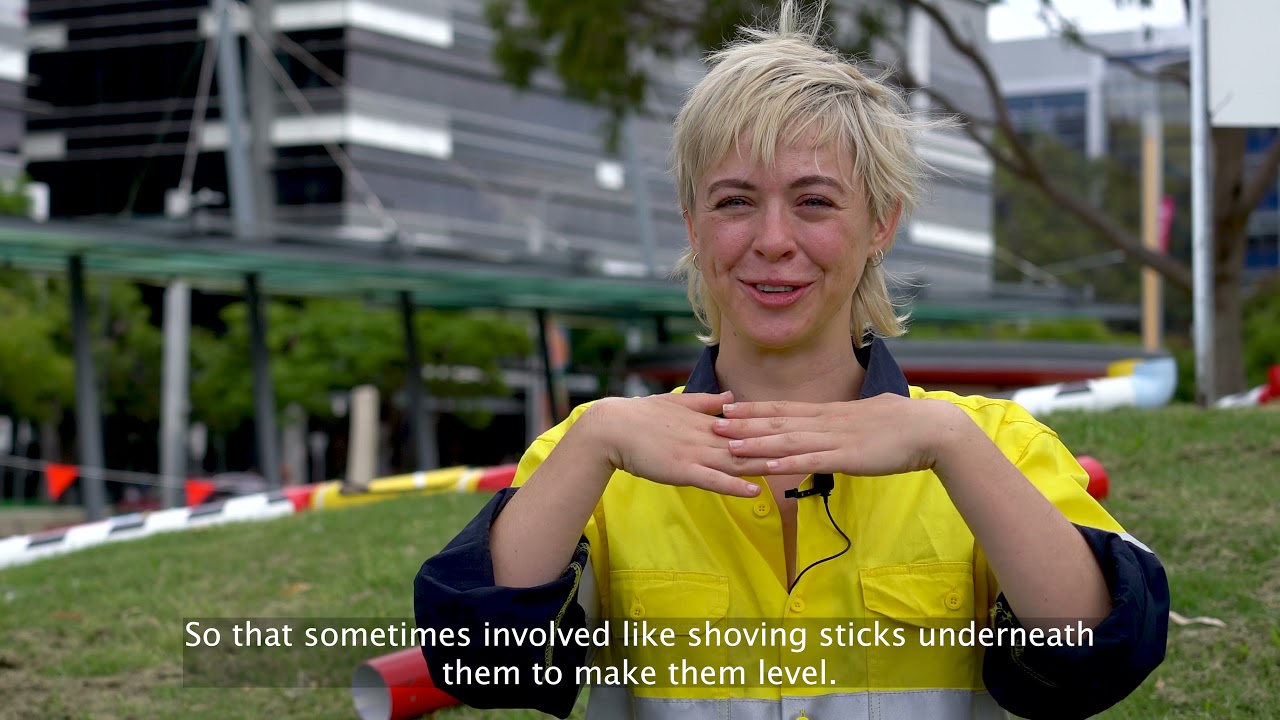 Stepping Through Epping
Commissioned by the City of Parramatta Council. Installed by Audrey Newton and Garry Trinh.
All photos courtesy of Garry Trinh.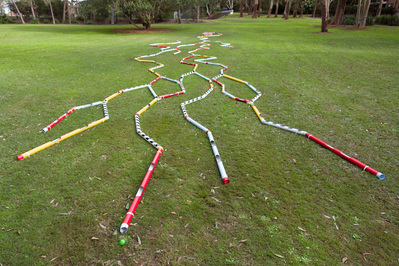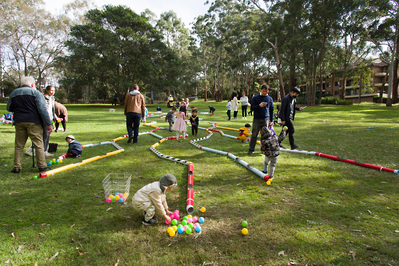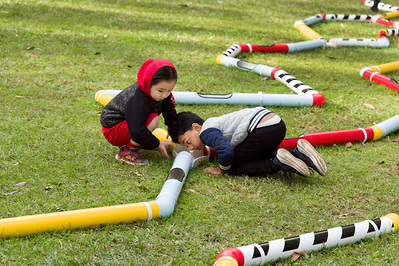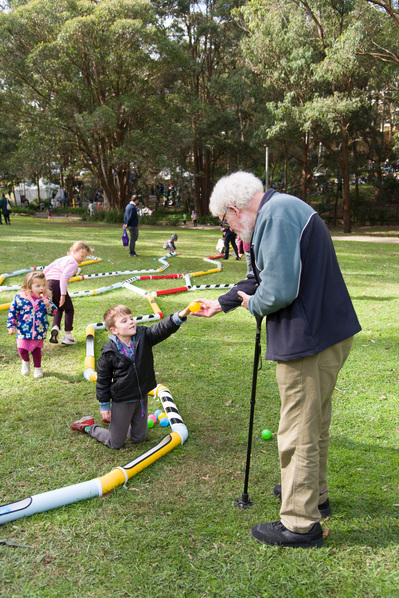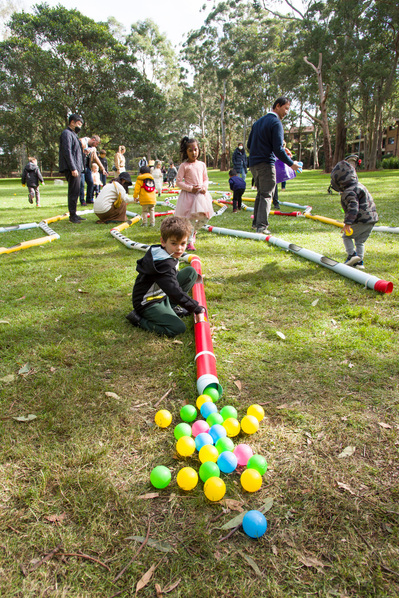 HOTA
Commissioned by Home of the Arts (HOTA), Gold Coast, Queensland.
Installed by Thea Skelsey, Jay Jermyn and John Forno.
Sydney Olympic Park

Commissioned by the Sydney Olympic Parks Authority. Installed by Nadia Odlum and Jonathan Odlum.

All photos courtesy of Document Photography.